In true British railway fashion, the new Elizabeth Line is destined to suffer the same ignominy as all of Britain's other railway lines. Come December 2018 the new railway opens with fanfare… and then almost immediately it closes! Is this the Elizabeth Line's first practice run at bustitution?
Crossrail's not launching for another four months, but they've already announced the first closures for engineering works. pic.twitter.com/slz2Yu9Li2

— diamond geezer (@diamondgeezer) August 1, 2018
Diamond Geezer on the Elizabeth Line's defining moment….
Don't we in Britain just love buses and bustitution? I mean there's nothing wrong with buses, its the abomination that comes about trying to pretend buses are trains! Trains of six, eight, ten carriages often turned into a replacement service usually consisting of one very overcrowded double decker bus for each train and a journey takes the best part of a day to get anywhere!

The very first Elizabeth Line closures announced for the 2018 xmas period

Elizabeth Line closures – the New Year's batch
A proud, defining moment in the history of the UK railways system therefore as the new Elizabeth Line takes this new tentative step…. Who'd have thought!
Its no surprise for buses are without a doubt the better alternative. The Elizabeth Line is actually quite knowledgeable on bustitution, having lots of 'experience' under it's current guise of TfL rail. The many angry tweets seen daily on TfL Rail's services tells us the prognosis isn't good especially when the 66 and 86 buses are apparently touted as the better alternatives. One wonders why TfL even bother to run trains….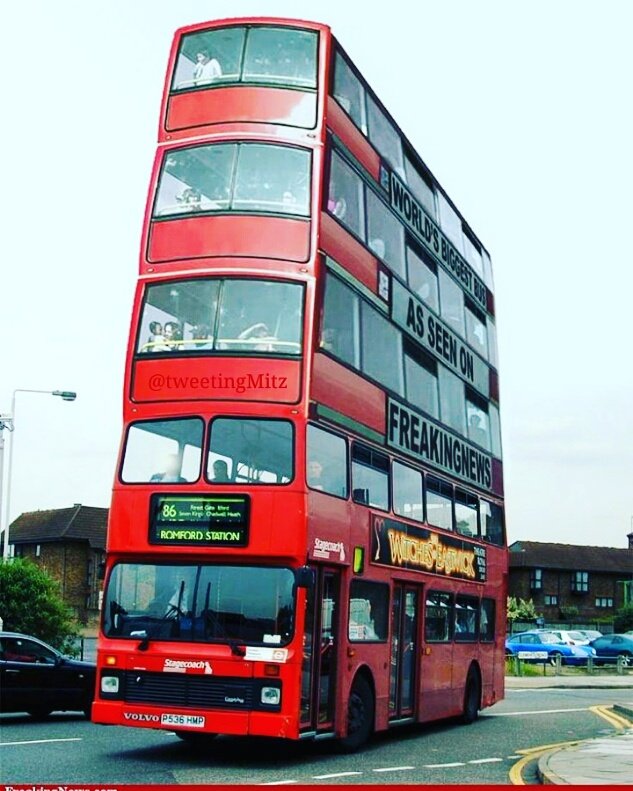 Will future Elizabeth Line closures see buses such as this on the 86? Source: Twitter
Sooner or later bustitution will come to the Elizabeth Line's central route. Buses are much nicer and the views one can get from the top of a bus are more exciting – certainly beats any notion of being stuck on some shitty train below ground as the above pic clearly shows 🙂
Replacement buses are most definitely ingrained into the British consciousness and are designed to help people avoid the many non-existent train journeys that form a very important feature of our rail networks. You see, one must appreciate the huge level of non-existent train services the UK provides, otherwise one hasn't lived. It's a case of 'Dr. Beeching, sir: how I've learned to stop worrying about the trains and love London's buses!' And may I add at that, 'Thank you for making me realise the true value of your great insights first propounded back in the sixties.'
As I have just indicated, the purple rail's route between Paddington and Abbey Wood will soon fall to the whims of this very peculiar British craze. "Trains what trains? You dont need those! There's a replacement bus just about to leave for Paddington, just get on board that!" Except its 'oh fuck, just fucking fuck,' cos Oxford Street will finally have its delayed pedestrianisation and the replacement buses can't get through the area! Typical British planning at its best…
Not to worry, the Jubilee, the Bakerloo, Central, the sub surface lines are all going to be out of action on that very day too! 🙂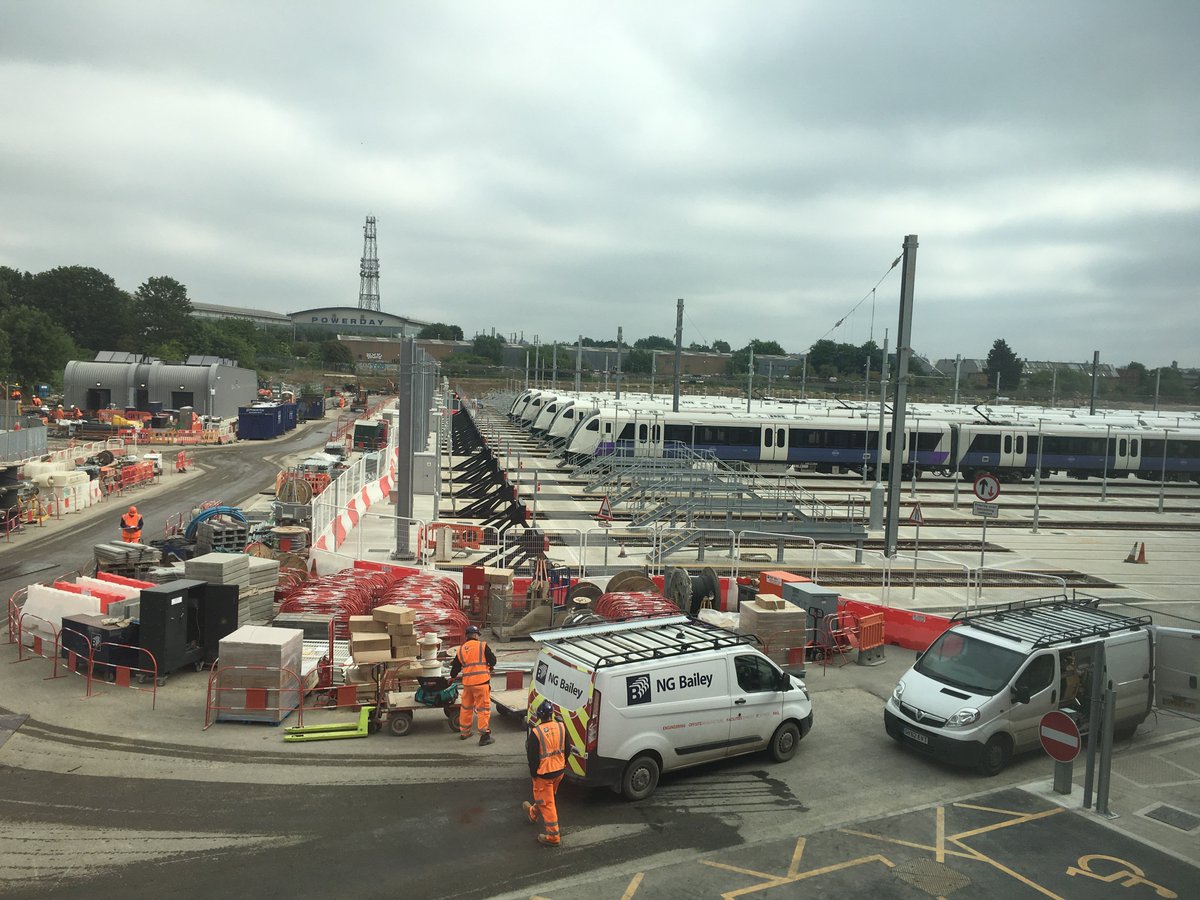 Damn waste of space at Old Oak! Let's build homes instead! Source: Twitter
In all honesty, do we even need Crossrail 2, let alone Crossrail 1? I think not. It's time to start considering a new dedicated high speed network of buses across London. Whilst the Elizabeth Line touts its first temporary closures, I advocate the absolutely total closure of the whole Elizabeth Line. Just get rid of it! It means we wont ever need these damn pesky trains again – think of the many billions of ££££££ that could have been saved, along with the historic buildings we have lost. Grrrrr!
Conversely, most of the railway lines in London could be given over to other uses. New homes for example – for the many not the few – that's absolutely essential. Electric single decker buses instead of trains on the former sub-surface and Elizabeth Line routes, as well as the longer open sections of the tube lines. Just think how much acreage alone can be released for new homes by the closure of the Elizabeth Line's depot at Old Oak Common – and how many more thousands of people would have accessible and integrated public transport right on their doorsteps. Few, if any, would need cars. It's a huge paradigm shift and without doubt something even the Elizabeth Line can't achieve.
This would be the UK's most successful bustitution. Come to think of it, who'd ever miss the Elizabeth Line? 🙂